ABOUT SCHOOL OF PHOTOGRAPHY FKVSV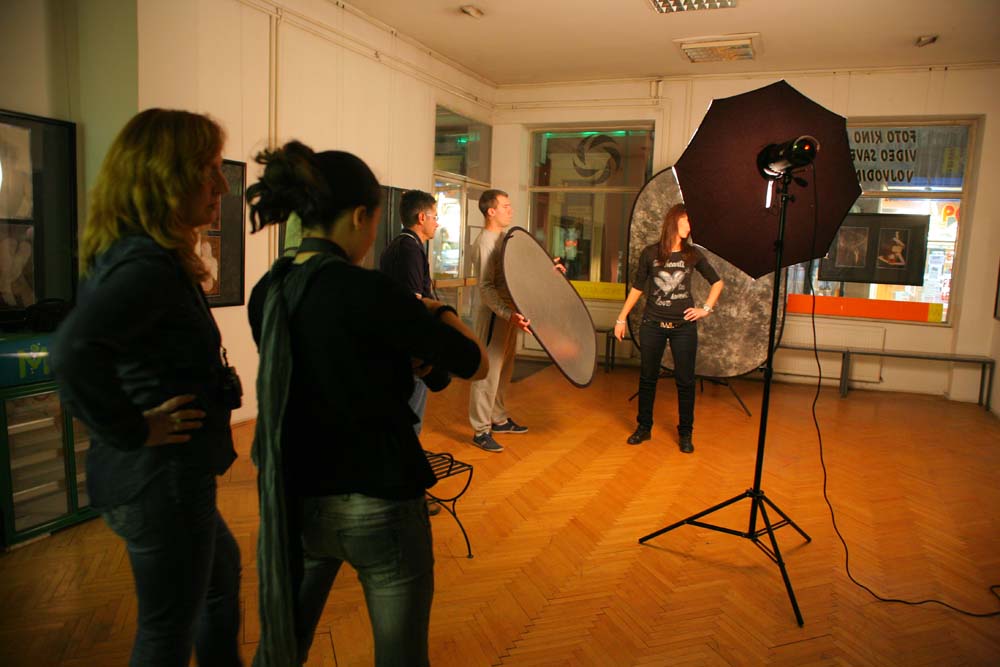 School of photography FKVSV is for anyone who wants to learn photography, to extend previous knowledge, experience and skills of photography through learning the technique of shooting parameter settings, camera, photo editing, theory, history and aesthetics of photography. The school is for those who want to engage in photography from a hobby, but also to those who want to become professional photographers or wants to prepare to apply for photographic academy.
The programs are designed for those who use DSLR, compact and prosumer digital cameras. The program is also possible to follow with analog photo camera, and the first month can be done with a mobile phone cammera. Students at the beginning of the education receive all the necessary information about purchasing photographic equipment.
Working in small groups of up to 12 participants, and thus provides the best quality of teaching. The different age groups and is the basis for good and positive working atmosphere. The program has no age limit. Dates are usually in the evenings, and there is a possibility for terms from am and students have the opportunity to choose their terms during the formation of the group. Upon completion of the education receive a certificate.
Certificate
Certificate of Attendance program obtained upon completion of the education. It talks about the knowledge and skills they have acquired in the photography eduaction. The certificate can be used as a supplement to your of documentation when applying for a job or internship.

Lectures are leaded in a modern and interactive way, combining classic and formal ways of education with the contemporary informal methods of learning through individual and group photography work, practical work with the instructions, demonstrations and interactive exercises lecturers during consultation hours. All these have the goal that students in an interesting and modern way improve photography skills. The school is equipped with modern photographic equipment, wireless internet, photo studio lighting, video beam projector, the working room is air-conditioned.

Program
The program of photography programs at different levels cover technique, techniques of photography, history, theory and aesthetics of photography. Each programe is written on page about each page, can be select from main manu. Lectures are based on interactive learning, practice, theory, consultations, homework, processing photos in Photoshop and the basics of self presentation. Academic lectures lead photographer Boris Radivojkov (www.borisradivojkov.com)
Distance Learning - On-line program

To enable the education of those who do not live Novi Sad, or for some other reason, are not able to come on a regular schedule, made a special online program - programs / classes, which will be held live via skype with the direct two-way communication lecturer -attendant.
This means that students are able to follow the lecture, which was played live in real time, follow the on-screen video and audio transmission, and that at any moment they could ask questions, communicates with the teacher, to show the work, receive feedback, consultation or to have a discussion with the teacher on a particular topic.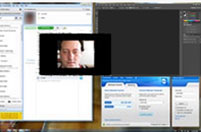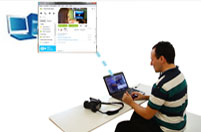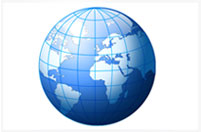 Furthermore, through the use of various software trainees have the opportunity to see in addition to lectures, display, speakers, so if you have something to say about the show photoshop this way allows you to literally see exactly what it's like on standard educational program. It is sometimes used for software that make it possible even to student test or demonstrate something directly on a computer school, with teachers. So in that way they approach get opportunities to work almost as they would to it live.
This type of program provides:
Online launch pre-prepared teaching content (text, test, tools, video and photo materials, etc.).
Online and offline prepared starting photo and video materials
System to monitor the progress of students
Learning system for testing students
Upon completion of the program receives both the knowledge as well as in standard education and get the same certificate.
Online is possible to study digital photography program, photoshop, advanced photography program, weekend, online photography program, online weekend photoshop, and work individually or in small groups.
Students can also work independently (1-1) with a speaker, and then there is a chance for participants to choose only the program, or to choose which classes they want to learn.
Works by students online programs:



Stevo Domazetovski, from Sydney, Australia
Works created during the work and learning online photography program | See More>>

Mihajlo Miljković, from Leskovac, Serbia
Works created during the work and learning online photography program | See More>>

Mitar Nikolić, from Zrenjanjin, Serbia
Works created during the work and learning online photography program | See More>>

| See more about online photography program>>
Classes schedule - Time and day of classes
Evening times of photography classes during weekdays:
Times and dates of classes for photography education that are held in the school photography FKVSV - Photographiy Educational Center FKVSV, at 34 Nikola Pasic are typically weekday, from 20-22h, and can also be 21-23h, or with small displacements. Students make deal about day and time of helding program in a week. (for excample each monday from 20 to 22h). In cases when we have students who travel from other cities, we will make timetable also be adapted to them and other students.
The morning class schedule of photography program or photoshop program can be weekdays from 08am - 16pm.
The weekend class schedule:
Saturday class schedule can be from 18-20h or 20-22h.
Sunday class schedule can be all day: 08-22h
Days, dates and times of classes for online programs or individual classes can be at any time when school have free terms. For that is the best to ask on e-mail (schoolphotography.rs@gmail.com) or by phone (+381 (0) 63 669 744) for specific dates and times.
Video presentation of Photographiy Educational Center FKVSV
(The school of photography FKVSV)
The presentation was held in the manifestation of the "Night of art studios" in Novi Sad 2011. 
School students participated and event attendees.

Photography of Photographiy Educational Center FKVSV
(School of photography FKVSV)
Photos of school, the atmosphere, working with students, and outside the area ....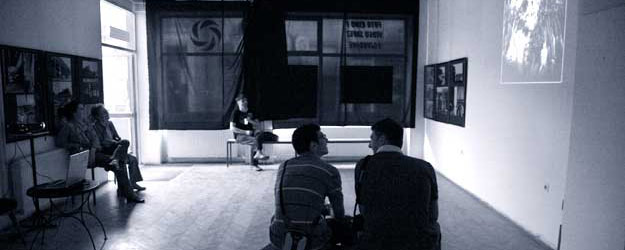 Studio of Photographiy Educational Center FKVSV
(School of photography FKVSV)
Appearance school photographiy studio for exercise and work studio photos. The school has a studio lighting, backgrounds, props with which students learn how to handle and used for the exercise. Advanced students also have the opportunity to use the studio for their own projects.

Statistics of Photographiy Educational Center FKVSV
(School of photography FKVSV)
Statistics show that the 2011-2012 school photos went over 600 participants. 
Participants generally different ages and in this period I have had students 10-80 years of age. 
Geographically most participants about 70% is from Novi Sad, but also have passed through the school students who are from all parts of Serbia (students from Subotica, Zrenjanin, Vrbas, Sombor, Irig, Sremska Mitrovica, Sremski Karlovci, Temerin, Backa Topola, Belgrade, Leskovac, Nis and many other towns in Serbia, but in addition to them, there are a small number of students from abroad: from Australia, Switzerland, Montenegro, Macedonia).
In addition it is interesting that some of the participants from digital photography program and advanced program in photography had the opportunity to be engaged as photographers and in this way to make money, or cover the cost of school.
Location
Location: at the center of town Novi Sad, street Kralja Aleksnadra, Number 12.


Photography Educational Center FKVSV
( The School of photography FKVSV )
Street: Kralja Aleksandra, Nomber 12, flour 2, Local 43.
Postal code and City: 21000, Novi Sad, Serbia
Tel: +381 (0) 21 531 568 / Mob: +381 (0) 63 669 744
E-mail: skolafotografije.rs@gmail.com
Web site: www.skolafotografije.rs