ART NUDE PHOTO COURSE / WORKSHOP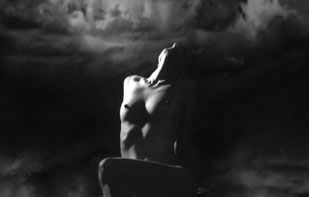 The course is designed for those with advanced knowledge of the study and who wish to improve their knowledge and skills in the nude photos.For this course it is necessary to have a knowledge of completing the advanced course - or in the studio, lighting settings for portrait and use the advanced functions of photographic equipment.
Students will work in and be able to learn different lighting settings, the basics of working with the model, composition, art nude photos, to photograph the skin and body through different approaches and styles and to develop your own style and advanced image processing in Photoshop and prepare for printing. Classes and exercises will be held in a photo studio.
Course is adjusted, as those who use photography to express their ideas, observations, impressions and attitudes as well as those involved in photography as a hobby - for personal satisfaction.
Through leisures of academiy photographer and educator Boris Radivojkov (www.borisradivojkov.com) and of guest teachers, you will learn photographiy technique nude photos, photo processing techniques, history, theory and aesthetics of photography. Lectures will be based on practical work, theory, consultations, homework, processing photos in Photoshop and basis of presentation. Besides Boris Radivojkov, in school will come guest teachers who are experts in the subject. 
Price of participating in a workshop is 30 euros for the workshop of 3 hours.
It is necessary to apply as early as possible because the number of participants per group is limited so that we maintain the quality of teaching. If one formed group is full, you need to wait forming new group.
Photography school enrollment is always open! 
Interested can apply via the following email: schoolphotography.rs@gmail.com / borisradivojkov@yahoo.com or on telephone:
Mob +381 (0) 63 669 744 / Home +381 (0)21 531 568

Contact person Boris Radivojkov
Location
Location: A special advantage working at gallery of FKVSV, is that space is located in Serbia, at the center of town Novi Sad, street Nikola Pasic, nomber 34. It is near to Matica Srpska, and restaurant "Fontana".
Gallery FKVSV offers students the ability to constantly monitor the latest events and photo exhibitions.

Photography Educational Center FKVSV
( The School of photography FKVSV )
Street: Nikole Pašića 34,
Postal code and City, Country: 21000, Novi Sad, Serbia
Tel: +381 (0) 21 531 568 / Mob: +381 (0) 63 669 744
schoolphotography.rs@gmail.com
Web site: www.skolafotografije.rs