FAQ - ABOUT PHOTOGRAPHY SCHOOL

Schedule of classes?
Classes are held mostly in the evening from 20h, but we also have the ability to be organized in the morning, day or evening.
Time when we hold individual classes?
Upon request, they can be organized at any time. Need to occur for at least one day in advance and book a date and time.
What are the conditions for learning?
It is in the studio - FKVSV gallery, which is located in the center of Novi Sad, and can often be accompanied exhibitions and other cultural programs. The room has air conditioning, ventilation, Internet, computer equipment, video equipment, beam, latest photographic software, on the other hand professional lighting, photo lighting. Location and space allow out into the street and doing exercises inside and outside the space in front of the school.
Age of students / participants?
There is no age limit, we have students aged 12 - 80 years old. Groups usually have about 10 members. Age groups are diverse which makes the working atmosphere more beautiful.
The ability to organize the education in other company?
There is possibility to organize education in your company. That can be a specific program created and run for your company or project.
Do students / participants get a certificate?
Yes, certificate of attendance rate is obtained at the end of the education. It talks about the knowledge and skills they have acquired in the program. The certificate can be used as a supplement to your of documentation when applying for a job or internship.
What are the conditions of payment?
You can pay in any way you see fit, in cash, to the bank account through accounts of the company, in one or more installments.
Which camera to bay / is necessary for a photography school?
For a photography school recommendation is to have any type of camera that is capable of manual adjustment of parameters. This can be an ideal DSLR, but can prosumer, and can even compact digital cammera.
Can with each of the following to pass the entire program. 
Read more below the full text >>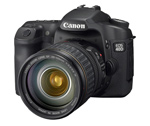 DSLR:
Top to learn and work any DSLR camera brand, though in Serbia is the best choice of Canon or Nikon. 
These two are the only authorized service centers, as well as plenty of accessories, lenses, flashes and other accessories. 
In addition to these Sony DSLR has the best focus when working with "live view" or when working with a live on-screen display, works just as fast as it is seen through the viewfinder, so you can it is equally effective as other devices using the viewfinder. To those have problem with dioptria can be a lot of work easier and viewing images. When buying a DSLR Need to Know to be purchased separately camera body and lens separately. important thing is to pay attention to the choice of lens. 
Recommended models of DSLR camera bodies:
Canon (the more expensive is the better) 
Nikon (the more expensive is the better) - an added benefit in the case of employment on cruiser ships. 
Sony DSLR / SLT (the more expensive is the better)
In case you have limited finances, you can buy a used machine. When buying a used it is important to check the number of shooted images that can be read only by an authorized service center. If the device made up to 30 000 shoots, considered to be in good condition. 
Offer for used DSLR camera in Serbia can be found at the following web sites: www.foto-berza.com, www.kupujemprodajem.com
From a price at least used to suck recommend:
Canon Middle Class: Canon 20D, Canon 30D, Canon 40D
Canon Lower Class: Canon 400D, Canon 450D, Canon 500D, Canon 550D 
Nikon middle class: Nikon D80, Nikon D200, Nikon D90, Nikon D300, Nikon Lower Class: Nikon D40 , Nikon D50, Nikon D60, Nikon D3000, Nikon D5000, Nikon D3100, Nikon D5100
 - These older models, such as Canon 20D, Canon 30D, Nikon D80, Nikon D50, Nikon D40, Nikon D60 - can be found at prices almost as as new prosumer cameras and the 150-300 euros and a they are much better solution. 
- I do not recommend that you buy at "Limundo" the simple reason that you do not have the ability to try before buying, and so can not be bought. - Another alternative for cost solution is to buy the cheapest DSLR. In this case, they came to consider the following models: Canon 1100D kit, Nikon d3000 kit. - If you now have the option to add a little more money and do not buy the "kit lens" that is in fact a temporary solution - in this case, these are the recommended Zoom Lenses> 
Recommendation universal zoom lens affordable price:
Canon 17-85 IS USM
Canon 18-135 IS USM
Nikon 18-105 VR
Nikon 18-200 VR
The prices of these used / new lenses range from 180-400 euros.
You should purchase on specialized places to sell the equipment. Consultation about the equipment is free of charge - just feel free to send mail to: schoolphotography.rs@gmail.com, with the question about the choice of equipment and we will give you advice or solution for the purchase and selection of equipment.
Why DSLR is the best choice:
DSLR (digital single lens reflex camera): This cammera use the system and pentaprism mirror to obtain images in the viewfinder, making it possible to take pictures constantly see what is photographed. Most commonly used appliances and professional photographers and advanced amateurs. With them you can use a whole series of different lenses, flashes and other accessories. Allow fine tuning of all parameters (ISO, aperture, exposure, branch, white balance, focus, metering). In addition, due to the sensor size DSLR is larger than a prosumer or compact cammera, so DSLR have better image quality, less noise, higher resolution, better bokeh. Because of these features allow the user to use different combinations of these parameters, and to make a combination of his and thus work on his creative expression in photography.

Prosumer - not belong to the group of reflex camera, which means they have the opportunity to give through the view finder image is photographed - but instead, through the lens of the light goes directly to a digital sensor and transferred to the screen in the back of the units which. They are similar in appearance and opportunities with DSLR for fine tuning exposure, aperture, ISO, white balance, Metering, focus, and to offer more creative options than compact units which. Additionally equipped with fairly good optics, and a large range of zoom lenses that satisfy advanced users. Some models have the option to upgrade in the form of added adapter for macro, add the converter lens tele lens or wide. Still do not have the ability to add extras like a DSLR, but these things are not even their customers need. They are a good solution for users who want to have some options as a DSLR does not want a lot of money to invest in additional equipment. Additionally, it is interesting for people who have vision problems because they have "Live View" feature on the big screen to see the image being photographed. Necessary for such a system work are slower than a DSLR, and have a slightly inferior image quality. Price - performance ratio is not in their favor, because often the same money you can buy a good DSLR camera lower class, middle class or used. And it is always a good investment if you are interested in photography.
In Serbia the best is to buy one of those: Canon, Nikon, Sony, Fuji



Compact cammeras are those lightweight and portable "pocket" in size such that they can be placed in your pocket, or are like the size of a credit card or a box of cigars. Because of their small size have a lower cost, the ability to close as a sharp instrument, but also have technical flaws so often offer only a rough exposure settings, ISO, white balance. However, these shortcomings do not come into play for those who want to use the camera for family photos and travel or to record only moments from summer vacations, or family gatherings such as glory, ceremonies, or birthdays,travel and tourism landscape of the vacation. Thay have the ability to take good pictures when there is plenty of light, and moderate conditions, but do not allow great progress in learning photography.
They have 3 classes kompaktinih apparatus: 
1 - lower class (almost everything automatically, there is almost no adjustment) 
2 - stronger class that has features like prosumer (a possibility for all the fine settings (ISO, aperture, exposure mode P, A, S, M) 
Resistance
3 - a class that is waterproof and shockproof and its characteristics as a weaker or stronger class komapktnih appliances.
Can I follow digital photography program with a compact digital camera?
School of photography can be followed with all types of cameras, although DSLR cammera willl provide the most opportunities for learning, advancement and enjoyment of the work. Prosumer be 90% of what DSLR can, and that is also a good choice. Compact digital camera also provide opportunities for student learning. Although you might need to know that over the program of 4 months, that can happen, that 1-3 classes can not followed on the compact camera (depends from each model). Even in that case, recommended is the same "Digital photography program" - becouse the students has the possibility to work with DSLR cammeras from other students, so, later student can decide whether he/she need possibilities of DSLR - and to bay it or to continue using tha same compact camera. First month of begginer photography program can be followed even with a mobilephone camera, because learning and working technique of photography starts from second month.
Location
Location: A special advantage working at gallery of FKVSV is that space is located in Serbia, at the center of town Novi Sad, street Nikola Pasic, nomber 34. It is near to Matica Srpska, and restaurant "Fontana".
Gallery FKVSV offers students the ability to constantly monitor the latest events and photo exhibitions.

Photography Educational Center FKVSV
( The School of photography FKVSV )
Street: Kralja Aleksandra, nomber 12, Local 43
Postal code and City: 21000, Novi Sad, Serbia
Tel: +381 (0) 21 531 568 / Mob: +381 (0) 63 669 744
E-mail: skolafotografije.rs@gmail.com
Web site: www.skolafotografije.rs