ONLINE INTERACTIVE PHOTO COURSE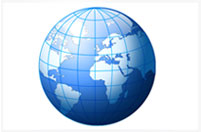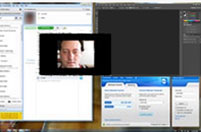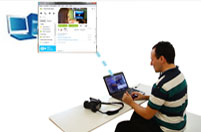 - INTERAKTIVAN ON-LINE KURS: Through audio and video communication over (skype / messenger). The instructor will teach the program live - with live video transmission. The program will be adapted to each individual student. With the support of photo and video materials, and links to the Internet. In this way will be possible to attend any photography course. (Beginners, advanced, photoshop, etc.) Price individual classes of 45 minutes is 5 euros. The course particularly suited to those who do not live in Novi Sad, or are not able to come in usual time when are classes and wants to be educated in these fields. For attending this course should have only an Internet connection and a camera.
In this course we already have students who learn in this way - from Serbia who do not live in Novi Sad (Subotica, Belgrade, Nis) and those living in other countries in the world such as in Switzerland and Australia. Watch works of online students>>

Može da se pojhađa individualno u vidu privatnog on-line interaktivnog časa ili u grupi, u vidu on-line web seminara – webinara, gde aktivno možete da slušate predavanja ali i da postavljate pitanja i odmah da dobijate odgovore i instrukcije.
Price for individual class of 45 minutes is 5 euros.

Web seminar for a small group is 20 euros per month. and the duration would be 4 months. This web course had the same classes and the concept and beginner photography course. See the program here: program of beginner course
On-line course attendance quality guaranteed the same quality as the Live course!
We promise to you: Our guarantee is straightforward. If you aren't happy for any reason, let us know within 14 days of the course start date and you'll get a 100% refund. Plus, we'll let you keep the course material. Also on this way students do not have costs for travel and do not lose time.
Additionally, it is not a series of "YouTube" videos, which are released and see - contrary to the operation live. With video lecturers and students via webcam, with an interactive operation, and the possibility that the student ask questions live, and live skype lecturer demonstrate that instruction. In addition to using Skype is still some programs that allow successful simulation of classroom instruction. At the end of the course students will receive a certificate.


It is necessary to apply as early as possible because the number of participants is limited so that we maintain the quality of teaching.
Photography school enrollment is always open! 
Interested can apply via the following email: schoolphotography.rs@gmail.com / borisradivojkov@yahoo.com or on telephone:
Mob +381 (0) 63 669 744 / Home +381 (0)21 531 568

Contact person Boris Radivojkov
Works by students online courses:
Stevo Domazetovski, from Sydney, Australia:
Mitar Nikolić, from Zrenjanjin, Serbia
Mihajlo Miljković, from Leskovac, Serbia
Location
Location: A special advantage working at gallery of FKVSV, is that space is located in Serbia, at the center of town Novi Sad, street Nikola Pasic, nomber 34. It is near to Matica Srpska, and restaurant "Fontana".
Gallery FKVSV offers students the ability to constantly monitor the latest events and photo exhibitions.

Photography Educational Center FKVSV
( The School of photography FKVSV )
Street: Nikole Pašića 34,
Postal code and City: 21000, Novi Sad, Serbia
Tel: +381 (0) 21 531 568 / Mob: +381 (0) 63 669 744
schoolphotography.rs@gmail.com
Web site: www.schoolphotography.rs