GALLERY - STUDENTS PHOTOGRAPHY WORKS

       Selection of the most interesting photo works by students of the School photography FKVSV. Students are from different programs from 2010 until 2012. The works were created as an exercise or was a free theme of participants.

The most interesting works of participants of the digital photography program 2011-2012:

Works of students from advanced photography program from 2011, theme "Portrait".

Works of students from online photography program 2012:
Video presentation of promotions of school FKVSV, which held on February 14, 2011:


This is how looks like the work on the lectures and exercises: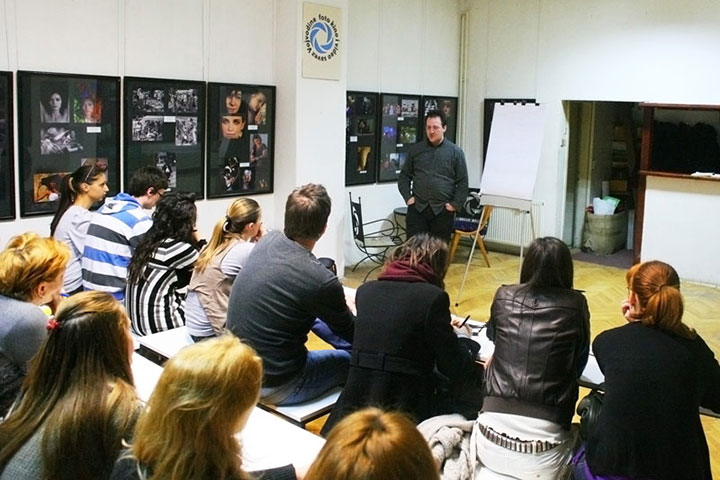 Lokacija
Lokacija: Posebna pogodnost održavanja kursa u galeriji FKVSV, jer se prostor nalazi u samom centru grada Novog Sada, u ulici Kralja Aleksandra 12, Pariski magazin, sprat 2, lokal 43.
(Stara adresa je bila u Nikole Pašića 34, do 1. juna 2016. godine).

Fotografski Cenatr Fokus
( Škola Fotografije Fokus )
Nova adresa: Kralja Aleksandra 12, Pariski magazin, sprat 2, lokal 43.
( Stara Adresa, do 1. juna 2016, je bila u ulici Nikole Pašića 34, 21000 Novi Sad, Srbija )
Mobilni telefon: 063 669 744
Fiksni telefon: 021 531 568
E-mail: skolafotografije.rs@gmail.com
Web site: www.skolafotografije.rs