GALLERY - PHOTOGRAPHY WORKS OF STUDENTS
       Selection of the most interesting photo works by students of the School photography FKVSV. Students are from different programs from 2010 until 2012. The works were created as an exercise or was a free theme of participants.

The most interesting works of participants of the Digital photography program 2011-2012:
Works of students from advanced photography program from 2011, theme "Portrait".

Works of students from online photography program 2012:
Video presentation of promotions of school FKVSV, which held on February 14, 2011:


This is how looks like the work on the lectures and exercises: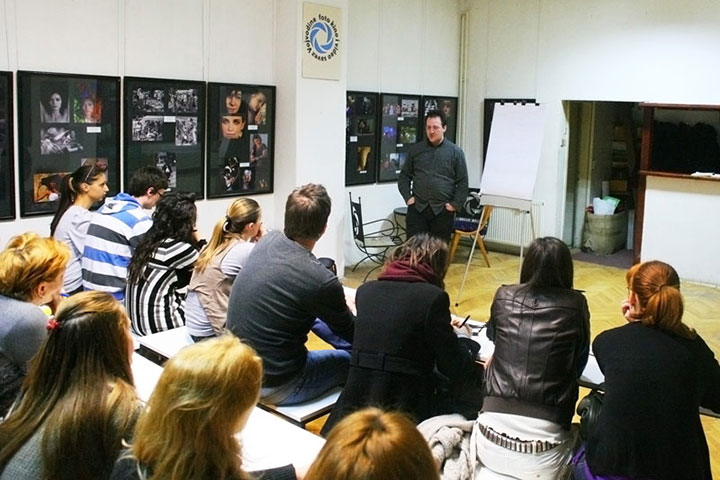 Location
Location: A special advantage working at gallery of FKVSV, is that space is located in Serbia, at the center of town Novi Sad, street Nikola Pasic, nomber 34. It is near to Matica Srpska, and restaurant "Fontana".
Gallery FKVSV offers students the ability to constantly monitor the latest events and photo exhibitions.

Photography Educational Center FKVSV
( The School of photography FKVSV )
Street: Nikole Pašića 34,
Postal code and City: 21000, Novi Sad, Serbia
Tel: +381 (0) 21 531 568 / Mob: +381 (0) 63 669 744
E-mail: schoolphotography.rs@gmail.com
Web site: www.schoolphotography.rs